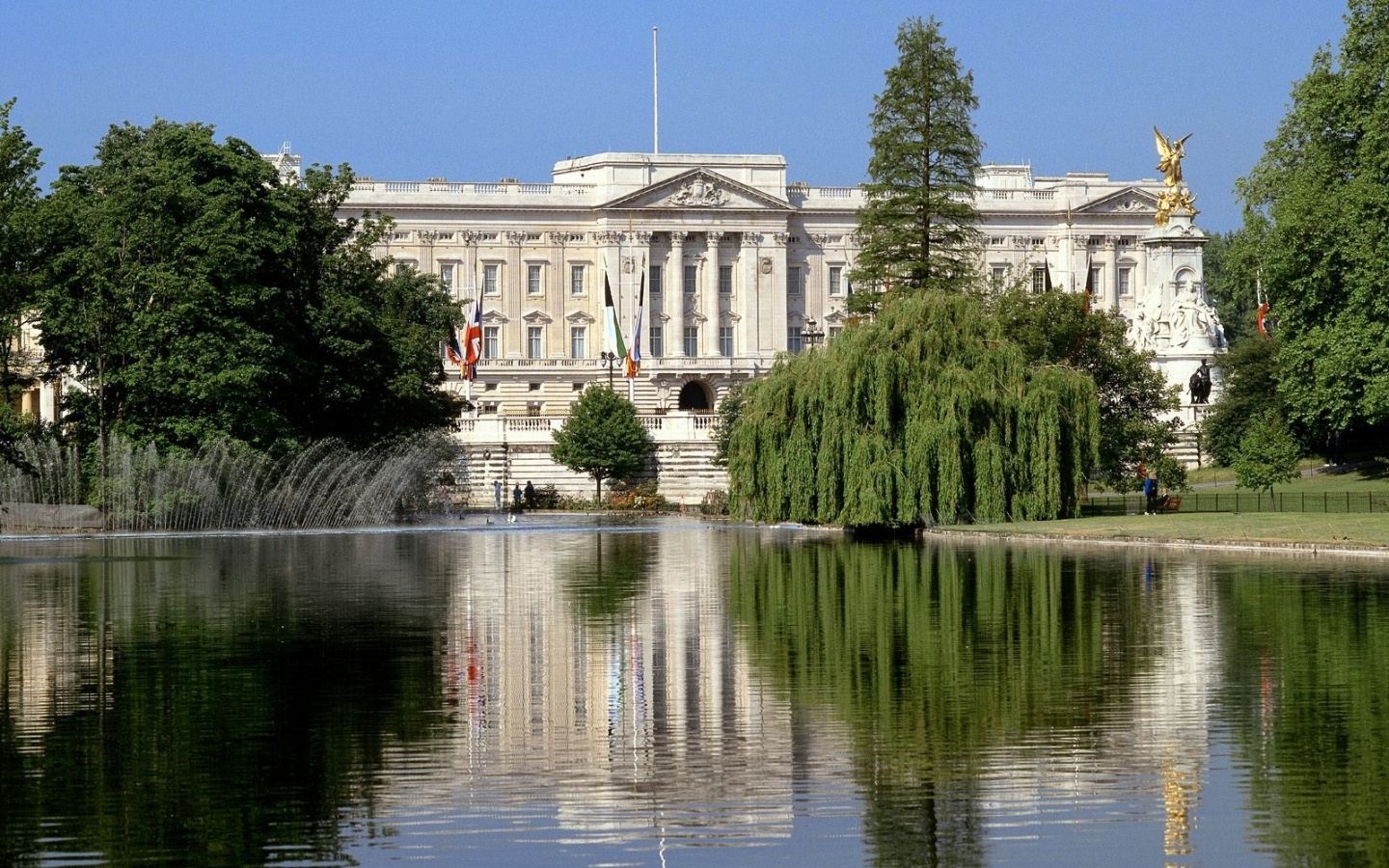 Buckingham Palace is one of the pearls of the England's heritage, many other London's sights simply pale beside its magnificence. Today it is an official residence of the Royal family of England.
The history of Buckingham Palace dates many centuries back. It was initially built in the beginning of the eighteenth century for the Duke of Buckingham and was deemed to be one of the most splendid palaces all over London. In 1762 it received the title "Queen's House" right after its purchase by King George III for his spouse – Queen Charlotte from the then owner – sir Charles Sheffield.
George III widened and upgraded the building. Particularly there was built a grand library for a huge collection of valuable books. To beautify the interior the king bought a unique collection of pictures mainly painted by famous Italian artists. Besides, he decorated the palace with pictures of Royal family members, depicted by the most well-known English painters of that time.
But it was Queen Victoria who turned Buckingham palace into the symbol of the Royal Crown. It was closed for visitors up to the end of the previous century, and only in 1993 the doors of this museum opened to the public. So far, out of six hundred rooms of the palace only nineteen showrooms are open for visitors, official banquets, meetings and ceremonies.
The rooms of the Buckingham Palace, the central of which is the Green Drawing Room, all together form an enfilade. The things collected in the Green Drawing Room are undoubtedly the best in the palace: splendid paintings, the most magnificent collection of Sevres china, the extremely valuable art furniture made by famous masters.  From the Green Drawing Room through the Throne Room visitors can get to the Picture Gallery with dazzling interior.
The constantly changing exposition of the gallery presents pictures of Flemish and Dutch artists – Rembrandt, Rubens, Vandyke and Hals.
Besides, visitors can see the State Dining Room of Buckingham Palace decorated with the pictures of the Royal family members in coronation robes. 600 people can place themselves at the redwood table at once! The White Drawing Room, the Music Room, the Queen's Gallery located at the place of the former chapel of Buckingham Palace, can be visited as well.
The Palace is surrounded by a beautiful garden with a lake, waterfalls and pink flamingos walking nearby. In the old royal stables of the nineteenth century the museum of carriages is located today. Its collection is truly unique. However the main attraction of the Royal residence is certainly its Royal Guards whose ceremony is watched with undiminishing interest by guests of the museum.  On Queen's birthday they arrange a solemn ceremony of Trooping the Colour.
Общайтесь со мной:
Похожие статьи: