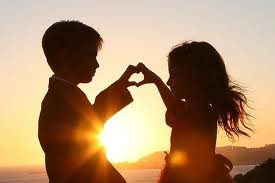 Children at work is very important part of laws which is necessary to tighten.  Last week in the National Paper reported that some children in the south of England earn any more than 30 pounds a week delivering newspaper. There was a terrible fuss. Some people were worried that the children were doing too much work others felt that people were getting greedy at too earlier age. 
In 19th century toys, comfortable homes and schools were only for the rich. Most children would have been expected to work very hard. In the country they would have work long hours on the farms. In the cities children would have gone to work with their parents and slaved alongside dangerous machines.
Today there are laws which are supposed to stop children hard working. In the UK no one under 13 is allowed to work at all. And no one under 17 is allowed to work in the street. You are not allowed to work before 7 in the morning or after 7 at night or to work during school day or in a Sunday.
But in spite of laws like this some children work long hours in restaurants and closed factories or do cleaning jobs as they want to help their parents. But work can be dangerous. Children have been killed selling flowers by the side of busy roads. One boy dead after cutting himself working in a butcher shop. Things are getting so bad that London now has a special team of experts looking at the problem. One recent report highlighted the Sue's case. Sue was absent at school or falling asleep over her desk. When her teachers got worried they found out that she spent most of her time at home making plastic flowers. Sometimes she got up at half past four in morning in order to help her mother to earn enough money for her family. Experts feel that there is exploitation and that the present law isn't strict enough.
Общайтесь со мной:
Похожие статьи: